A unique collection of experiences.
We don't just present the city to visitors, we offer them the opportunity to participate.
Our values are based on hospitality, sustainability and the equivalent high added value for tourists as well as locals.

A project by Martiné Partyka 
and Polina Andreevna Leontieva
What is missing in Northrhine-Westphalia? How can we make the state more attractive? We started our project with this question. Hybridization is gaining more and more attention, but there is a lack of hybrid locations with unusual styles. We want to attract tourists to our metropolises without neglecting the locals. We want to create a place that is attractive and beneficial for both. The general aim of ​​bringing nature into the cities soon became the birth to the idea of ​​creating a place where the city and its residents meet in a new way. Unlike current construction projects, existing areas are here used for the purpose of the project and it's roofs are revitalized and functionally used with the concept. The result is a project called "Hybrid Garden Space" which offers a first point of connection, provides orientation and offers unique experiences.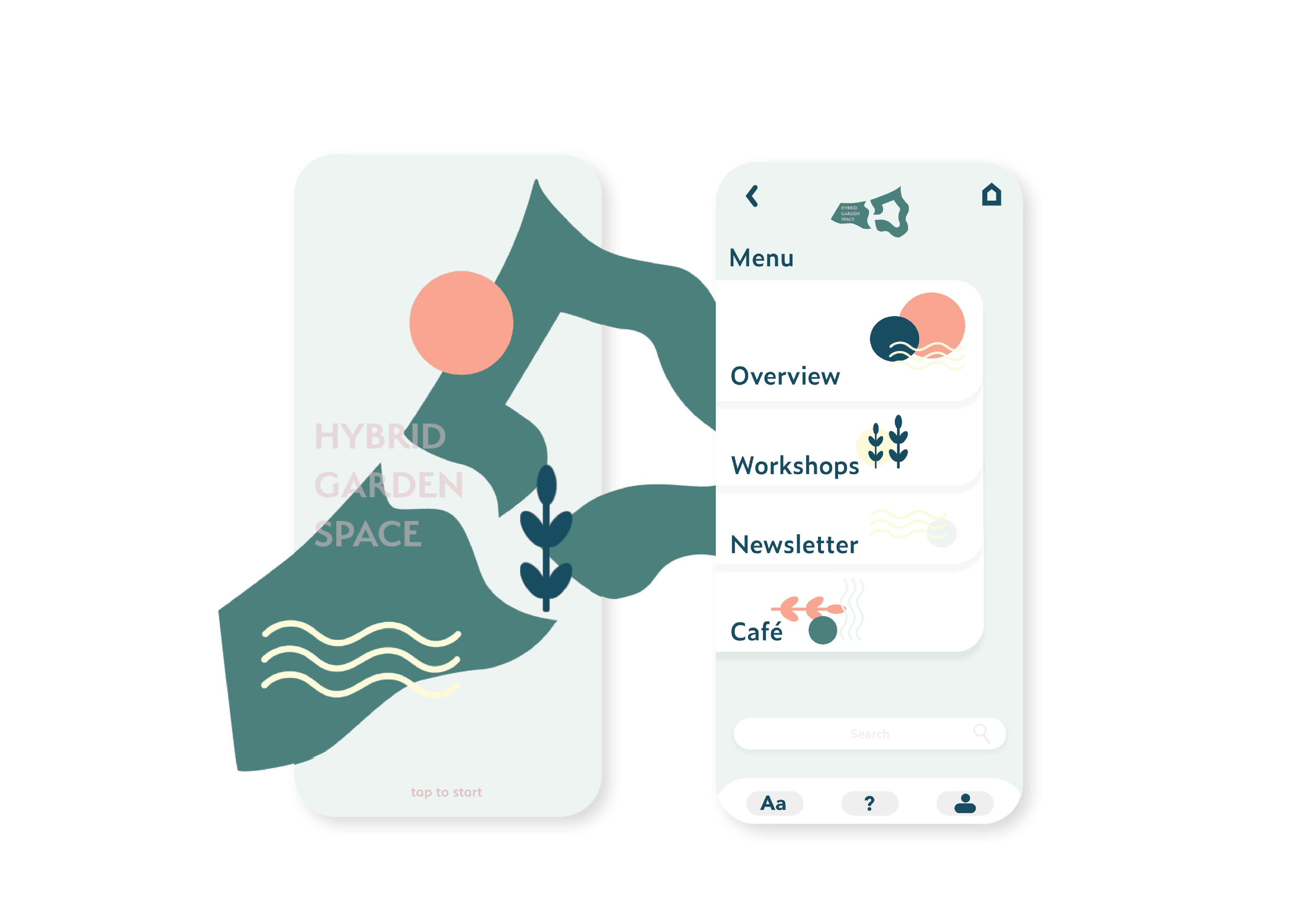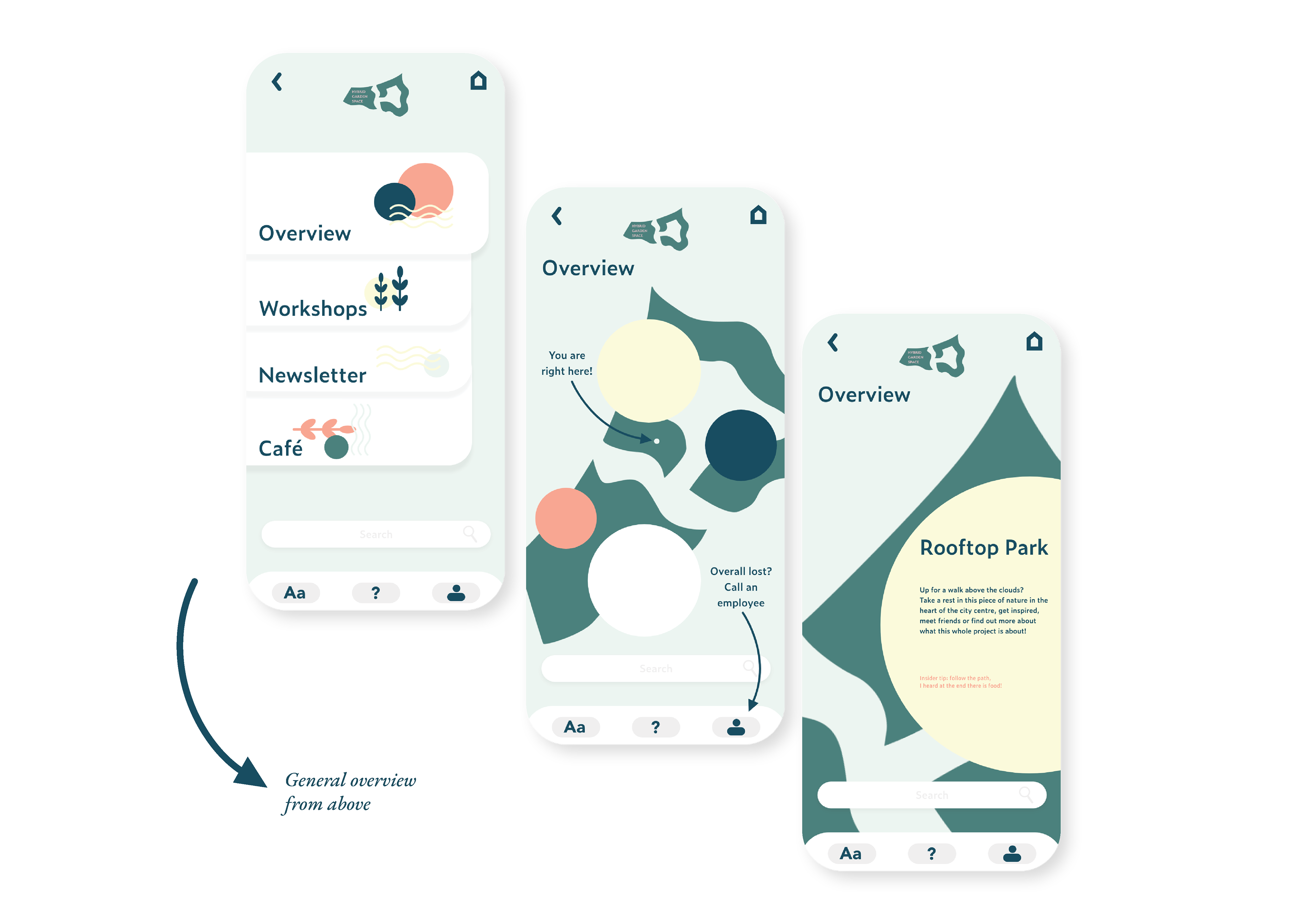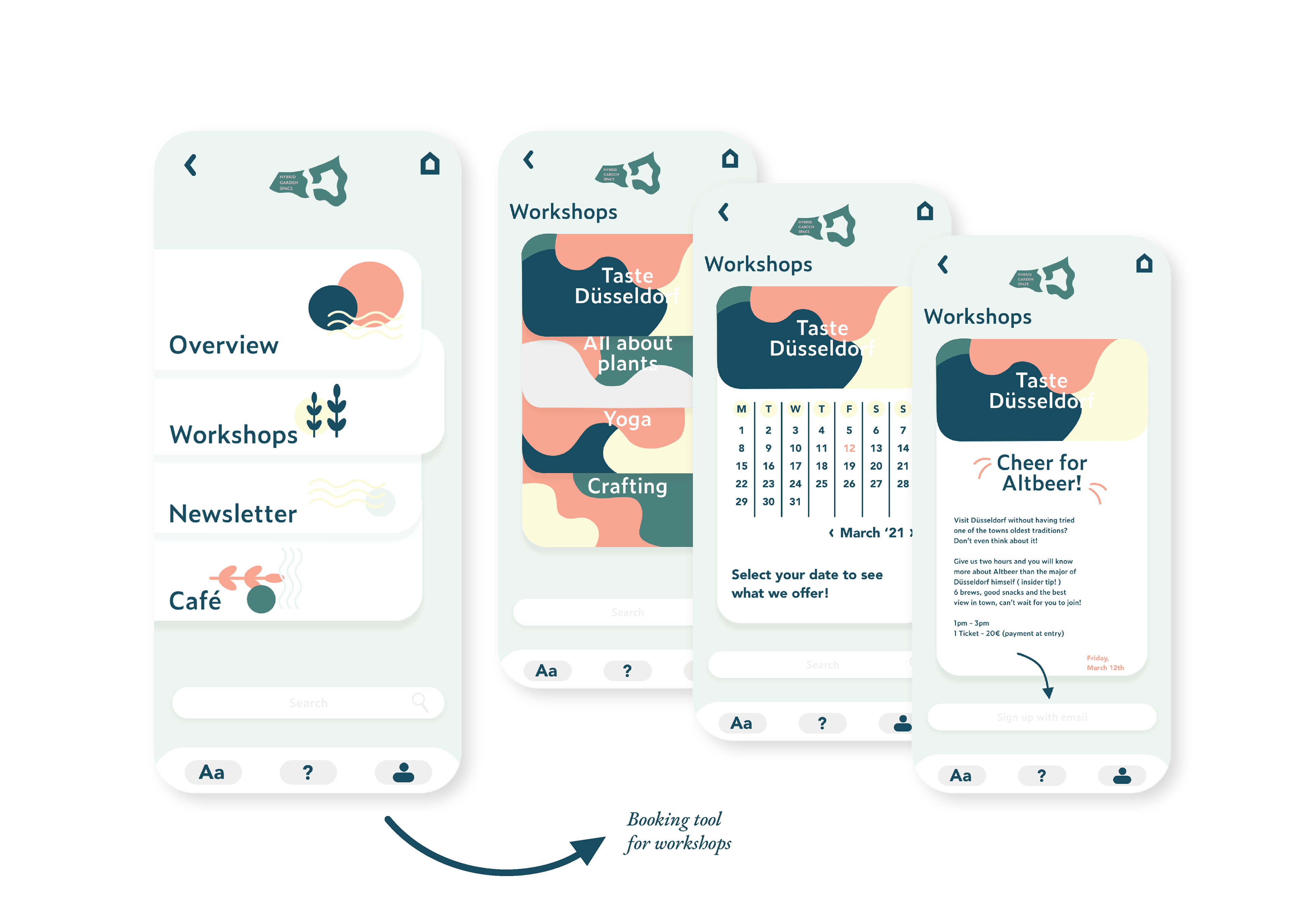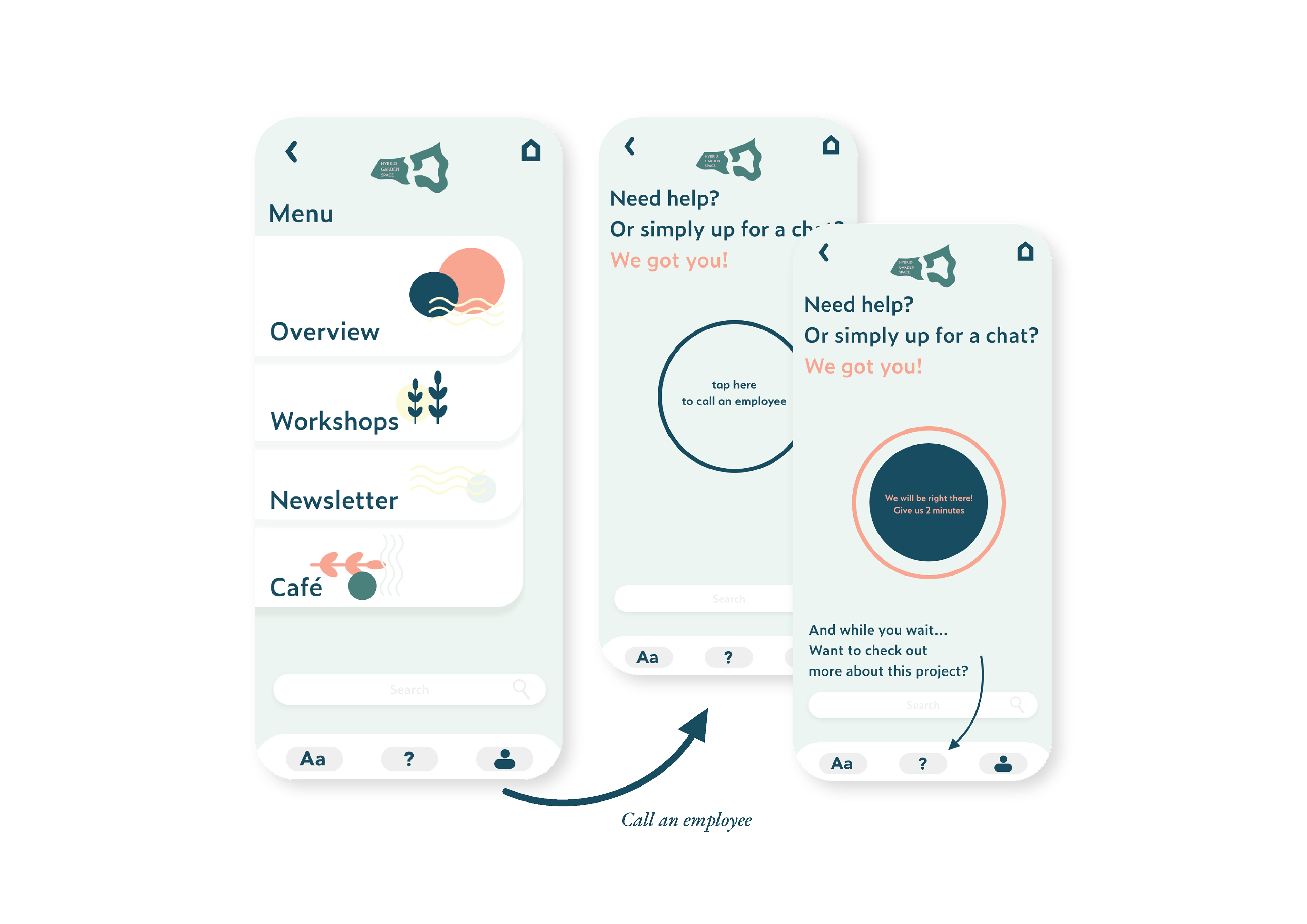 Focus Düsseldorf and groundplan Kö-Bogen I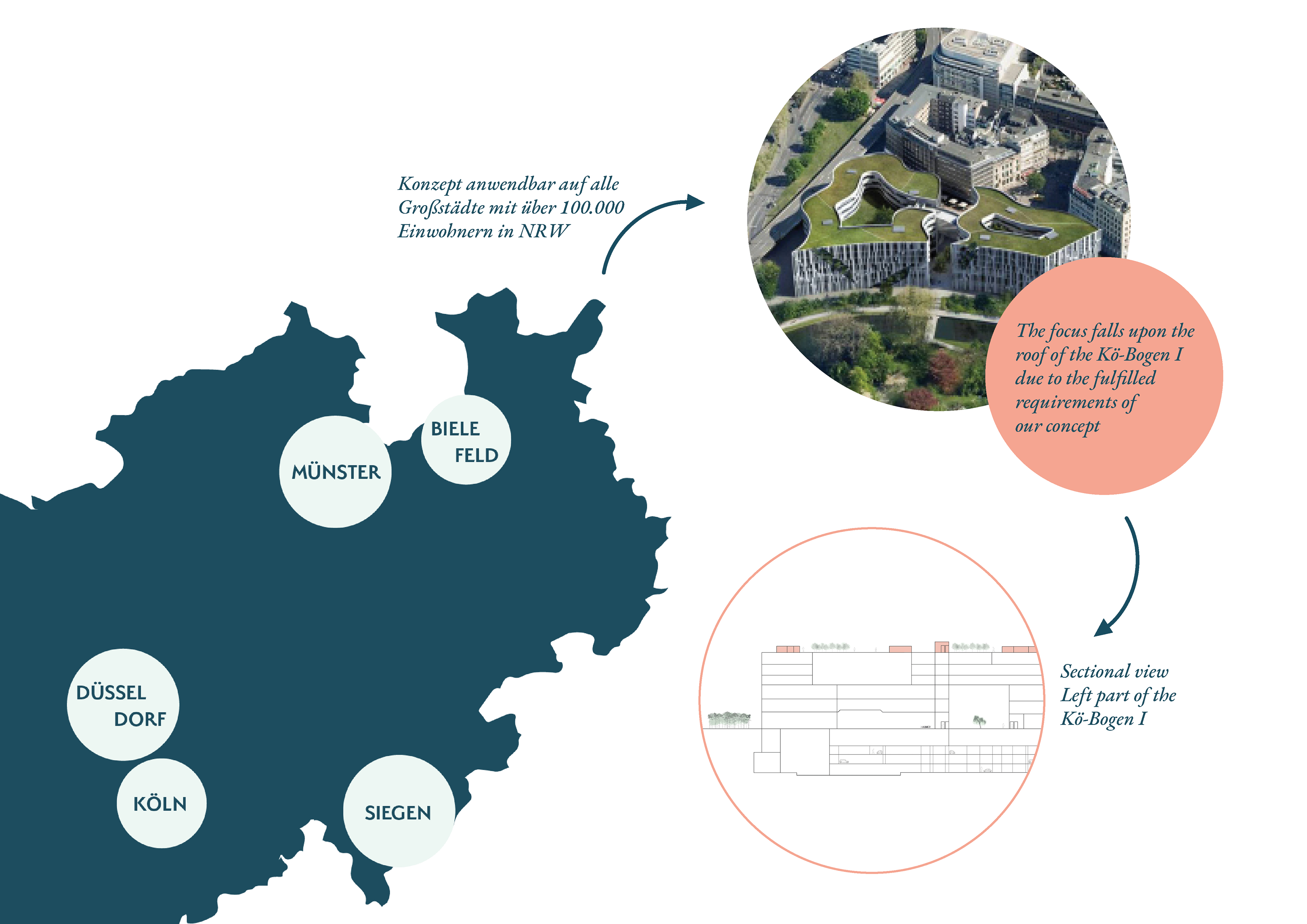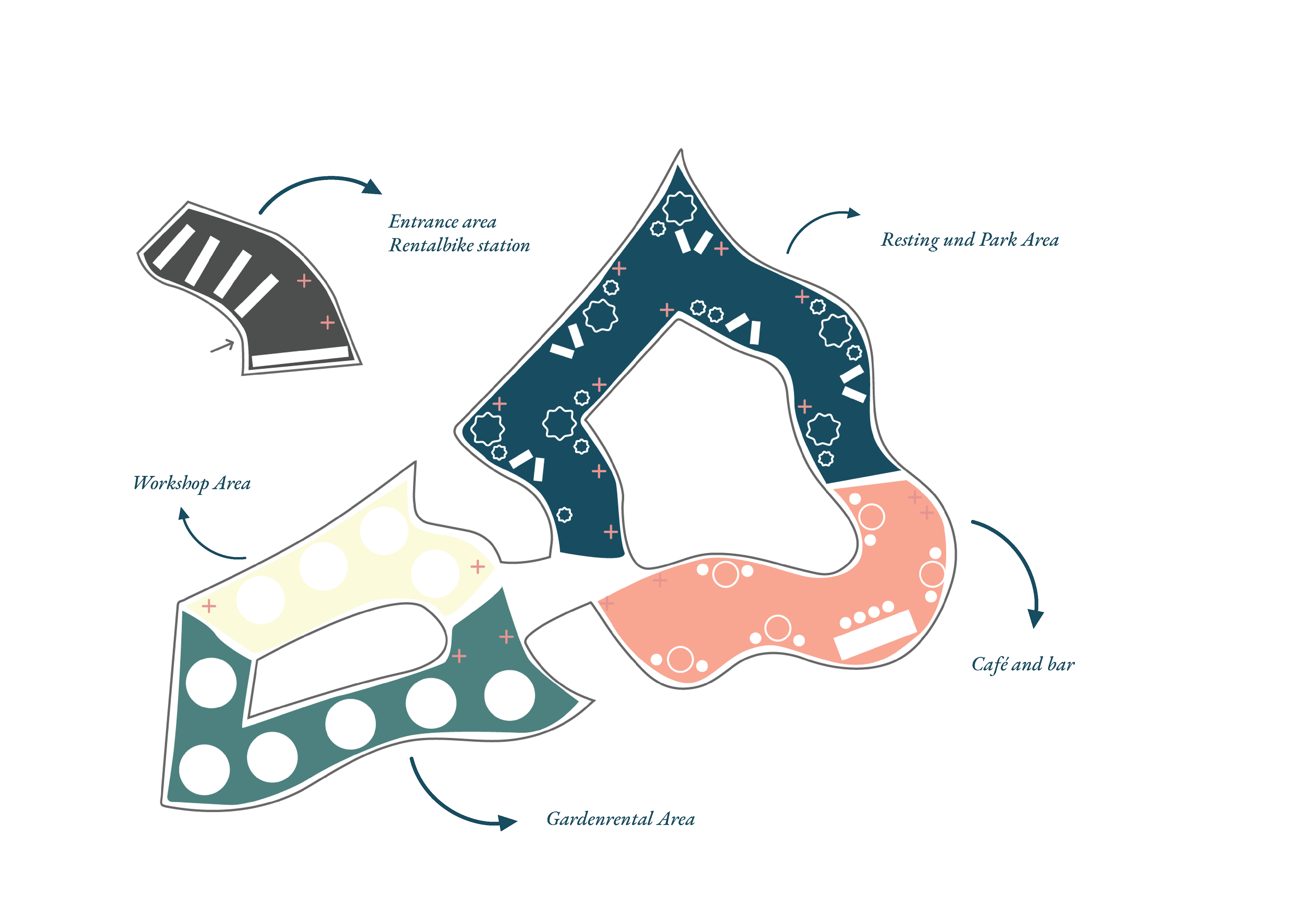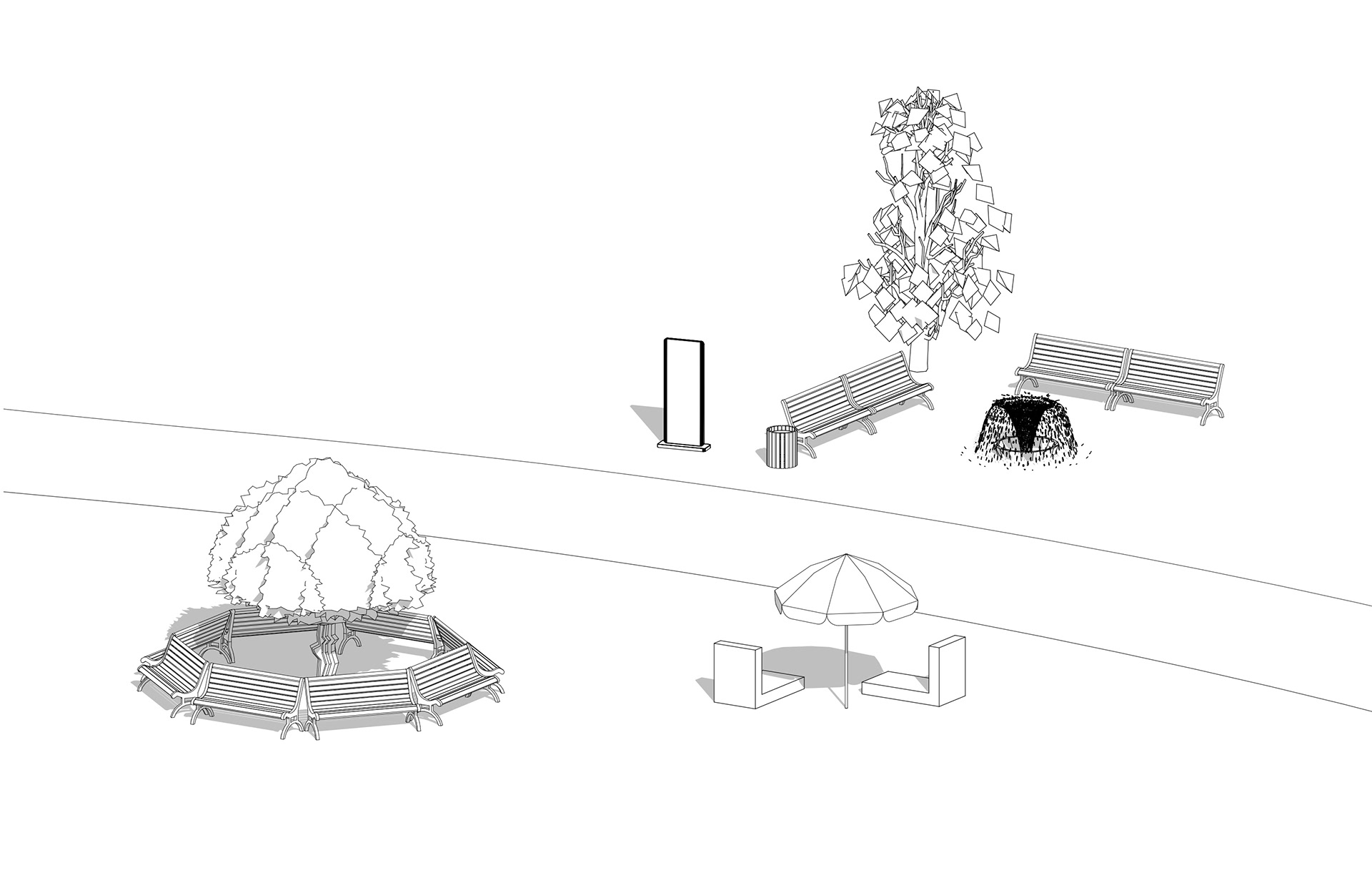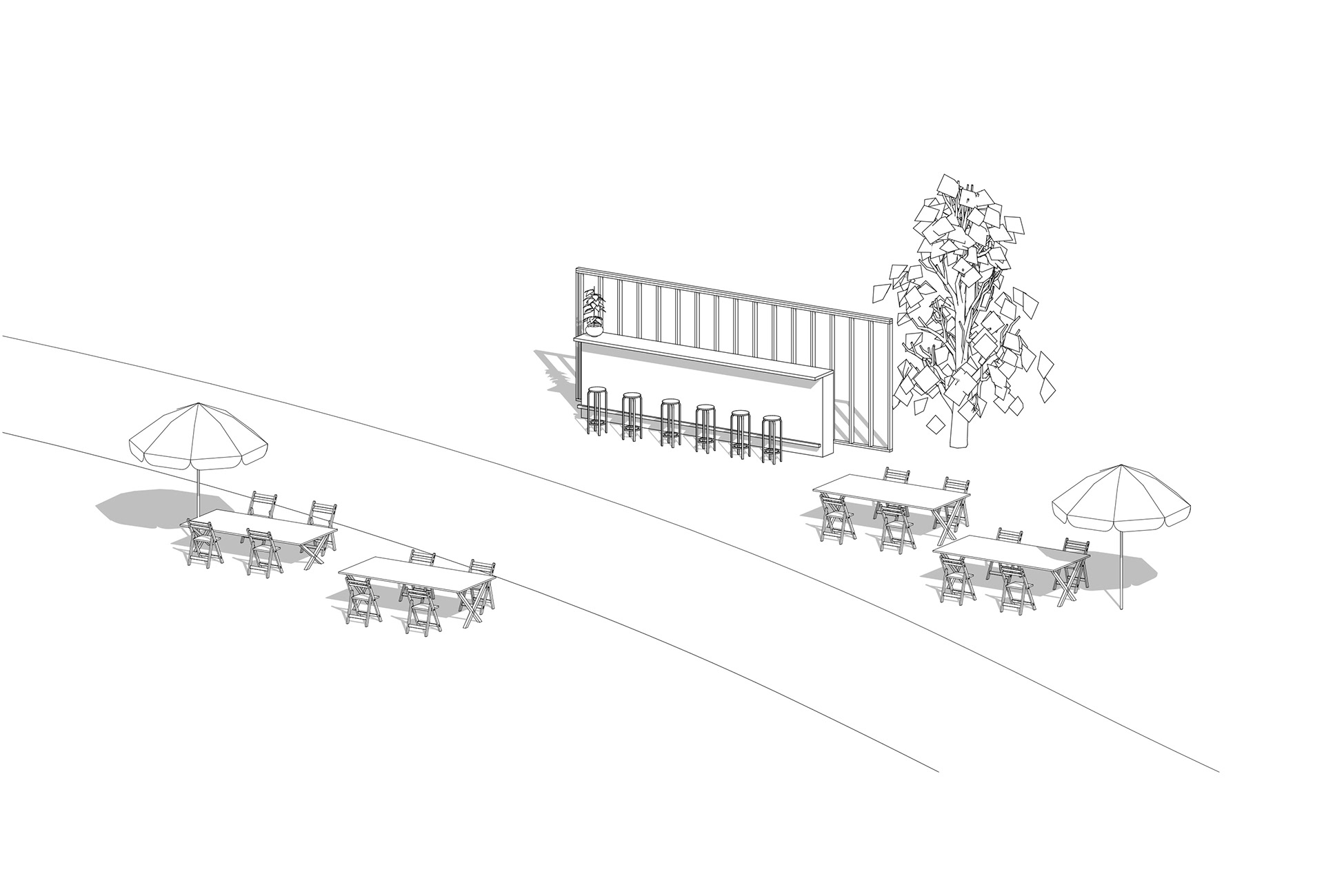 Visualisations of the four areas
We projected our concept onto the Düsseldorfer Kö-Bogen I where the Hybrid Garden Space can be reached easily in the centre of the city. The first point of contact is a mobile bicycle station on the ground floor, that provides bicycles for rent. Once you come up to the roof you're greeted by a green oasis. A walk through the park leads our visitors to the gastronomy area. You are invited to linger, have something to eat and additionally get an overview of the city with the help of digital screens that are placed on the entire territory and support and facilitate the visit. In the following garden area tourists and locals can rent allotment gardens for events, family & friends get-togethers or meetings without being tied to long-term rentals. The workshops that are offered are particularly local, in order to bring the city closer by using topics such as regional products and companies.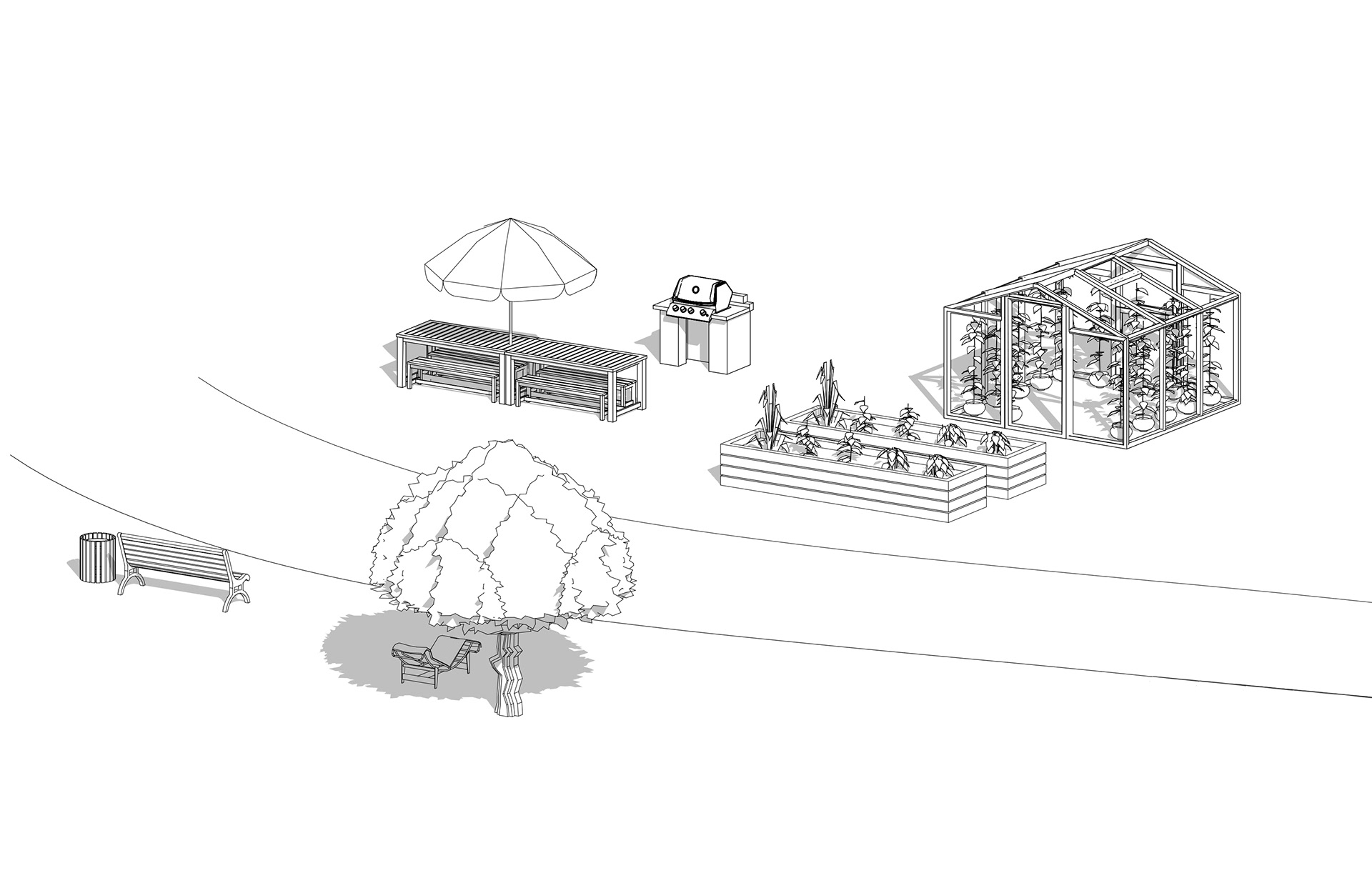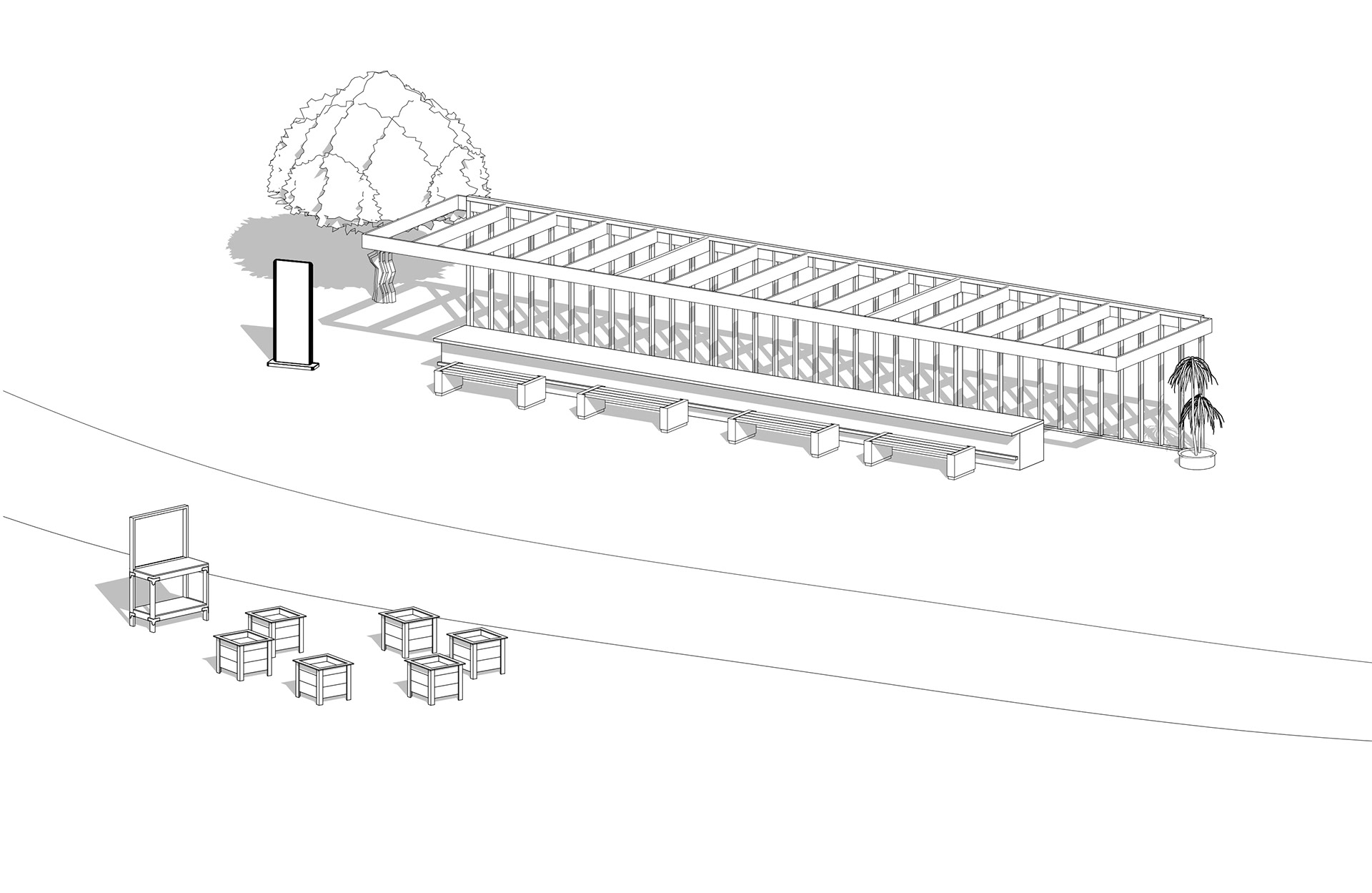 The project is nominated for the Urbanana Award 2020
https://www.nrw-tourismus.de/nominierte-urbanana-award-2020